HAPPY SWEET HALLOWEEN
HAPPY SWEET HALLOWEEN



Halloween is a holiday celebrated on the night of October 31. The word Halloween is a shortening of All Hallows' Evening also known as Hallowe'en or All Hallows' Eve.»HALLOWS» refers to all holly spirits or saints that our culture remember every » 1st of November»
This year our pupils of 3ºESO-A- want you to have a sweet celebration giving you easy RECIPES to cook at home with a special ingredient : THE PUMPKIN.
DO YOU WANT TO MAKE A TRY?
GO AHEAD!!!!!!!!
PUMPKIN CUPCAKES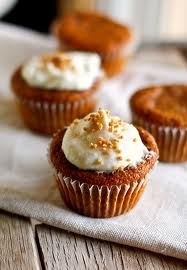 Ingredients
2 cups of flour

1 teaspoon baking soda

1 teaspoon baking powder

1 teaspoon coarse salt

1 teaspoon cinnamon

1 teaspoon ginger

1/4 teaspoon freshly grated nutmeg

1/4 teaspoon ground allspice

1 cup packed light-brown sugar

1 cup granulated sugar

1 cup (2 sticks) unsalted butter, melted and cooled

4 large eggs, lightly beaten

1 can (250g) pumpkin puree
HOW TO COOK
Step 1
Preheat oven to 350 degrees. Line cupcake pans with paper liners; set aside. In a medium bowl, whisk together flour, baking soda, baking powder, salt, cinnamon, ginger, nutmeg, and allspice; set aside.
Step 2
In a large bowl, whisk together, brown sugar, granulated sugar, butter, and eggs. Add dry ingredients, and whisk until smooth. Whisk in pumpkin puree.
Step 3
Divide batter evenly among liners, filling each about halfway. Bake until tops spring back when touched, and a cake tester inserted in the center comes out clean, 20 to 25 minutes, rotating pans once if needed. Transfer to a wire rack; let cool completely.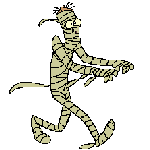 PUMPKIN FLAN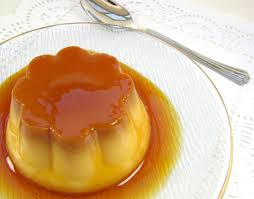 Ingredients:
3/4 cup sugar

1 1/2 pounds calabaza (peeled and cut into 1 inch chunks)

Water for boiling the calabaza

4 eggs

1 12-ounce can evaporated milk

1 14-ounce can sweetened condensed milk

1 tablespoon vanilla extract

1 teaspoon cinnamon (ground)
Preparation:
Preheat oven to 350 Fahrenheit.

Melt the sugar slowly and carefully in a heavy saucepan over medium heat. Don't rush it. You want the sugar to caramelize, not burn.

Once the sugar has completely melted, pour into a flan mold or 8 inch glass pie plate. Set aside.

Place the cut up calabaza in a pot with enough water to cover. Bring to a boil and continue to boil until the calabaza is fork tender, about 20 minutes.

Drain the calabaza in a colander. Then mash with a potato masher; or puree in a blender or food processor.

In a mixing bowl, beat together the eggs, calabaza and the remaining ingredients. Mix well.

Pour the mix into the prepared glass mold. Don't worry if the sugar is hard. It will melt when the flan is cooked.

Place the glass dish inside a larger baking pan and fill the larger pan with boiling water until the water reaches halfway on the outside of the mold.

Place on the center rack in the oven and bake for 1 hour. The center should be set firm.

Allow to cool to room temperature. Flip upside down onto serving platter, garnish and serve.



PUMPKIN PIE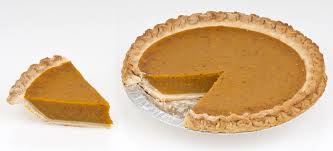 Ingredients
3

Eggs

1 cup canned pumpkin

1 cup evaporated milk

1/2 cup sugar

1/4 cup maple syrup

1 teaspoon ground cinnamon

1/2 teaspoon salt

1/2 teaspoon ground nutmeg

1/2 teaspoon maple flavoring

1/2 teaspoon vanilla extract

1 frozen pie shell (9 inches)

Additional pie pastry, optional

Whipped cream, optional
Directions
In a large bowl, beat the first 10 ingredients until smooth; pour into pastry shell. Cover edges loosely

with foil.

Bake at 400° for 10 minutes. Reduce heat to 350°; bake 40-45 minutes longer or until a knife inserted near the center comes out clean. Remove foil. Cool on a wire rack.

If decorative cutouts are desired, roll additional pastry to 1/8-in. thickness; cut out with 1-in. to 1-1/2-in. leaf-shaped cookie cutters. With a sharp knife, score leaf veins on cutouts.

Place on an ungreased baking sheet. Bake at 400° for 6-8 minutes or until golden brown. Remove to a wire rack to cool. Arrange around edge of pie. Garnish with whipped cream if desired.
ENJOY YOUR MEAL !!!!!!!!!!!
by pupils of 3ºA
---